EVENT RECAPS FOR 2019-2020
This page recaps the events that AMA participated or hosted this year.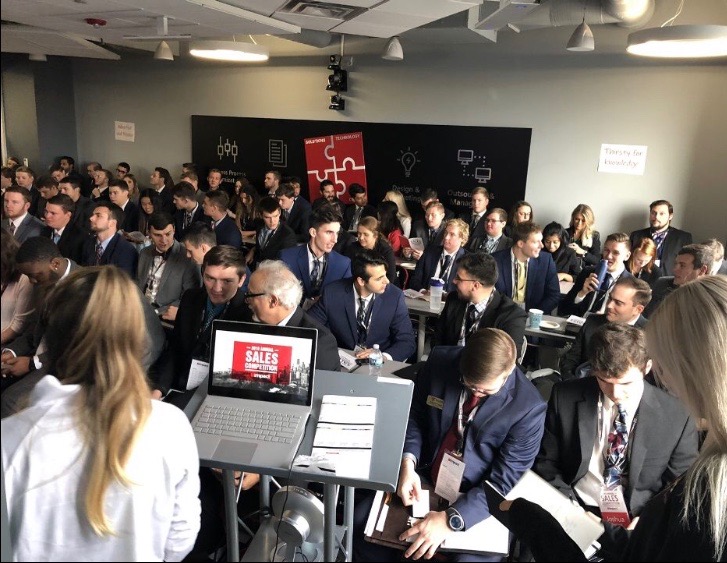 The Impact Sales Competition September 20 2019
We sent out 40 of our members to Lake Forests Illious, home to the corporate headquarters of Impact Networking. These forty competed in the Gold and Silver competitions. The Gold Competition was a Cold Call role play. The Silver Competition was a Perfect Pitch competition. Whitewater took 2nd in both with Andrew Ruffing in the Gold and Sam Wanezek in the Silver. Pictured here are the Whitewater Gold Round finalists: Moses Velazquez, Jackie Sticka, and Andrew Ruffing.